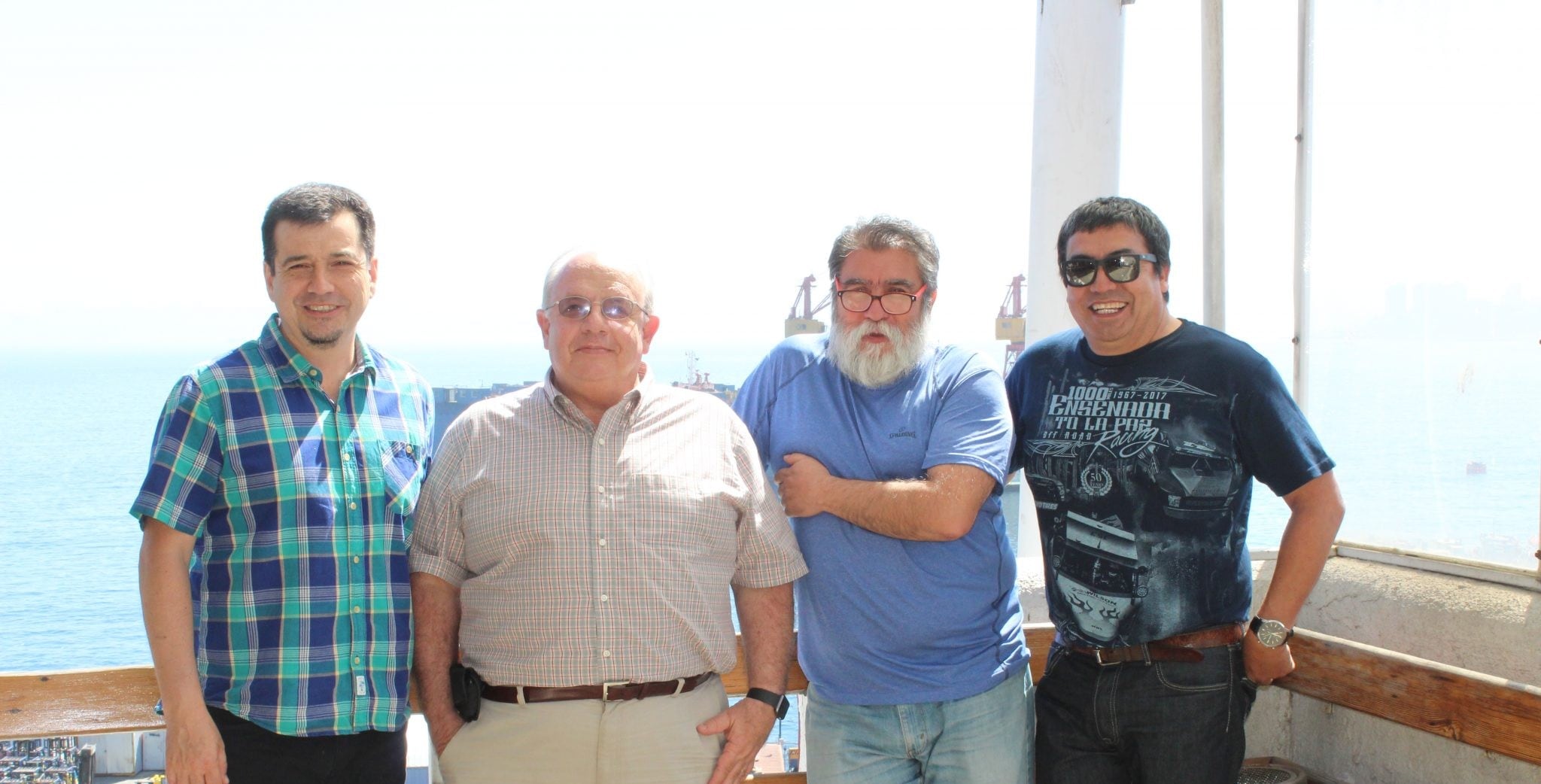 Researchers from Chile and Mexico begin ocean studies using numerical models.
March 5th, 2018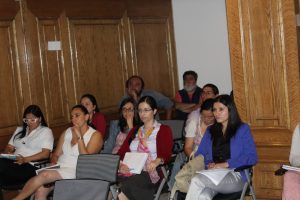 Scientists from the Department of Oceanography and Environment of Institute of Fisheries Development (IFOP) from University of Biobío Sciences Faculty and Scientific Research and Higher Education of Ensenada Oceanology Division Center (CICESE) began circulation of the South East Pacific Ocean joint research.
The researchers meeting in Valparaíso and collaboration among institutions was achieved due to the national and international collaboration project (ENJAMBRE) of Fisheries Development Institute. The Oceanography and Environment Department is collaborating in the implementation of the Ecosystemic Approach for fisheries resources sustainability through numerical modeling and monitoring of ocean variability. This type of tool is a necessary platform to determine influence of environment on marine ecosystems through biophysical models (coupled physical and biological models) that explain historical changes that fishery resources have shown and generate a forecasting tool within a context of Climate change.
Dr. Alejandro Pares-Sierra (CICESE) who has a recognized career in Physical Oceanography using numerical models in California Current area, Gulf of California and Gulf of Mexico granted his own experience for a joint design of a long term plan necessary for diagnosis and research modeling and subsequent generation of an operational modeling system for the prognosis. These quantitative tools allow to make management decisions based on applied scientific knowledge. Dr. Soto-Mardones (U Biobío) and the MSc Ricardo Pávez (U Biobío) participated in the installation of the IT support and basic implementation of a Regional Model System (ROMS) at IFOP servers, while IFOP researchers worked with institutional database.
Dr. Alejandro Pares-Sierra noted that "CICESE and IFOP formalized an agreement in November 2016 in which scientific collaboration was established jointly among the two institutions, now we are in Valparaíso working on understanding how the ocean works and for we are using mathematical models and thus we try to determinate for example climate change effects and "The Child"phenomenon in fields of density and consequently in the movement of the ocean ".
Dr. Jaime Letelier, Department of Oceanography and Environment of IFOP Head explained "Annual oceanographic and hydroacoustic campaigns carried out by the Institute contribute to populate the most important historical oceanographic database in Chile, so the Institute has the necessary information to validate and constantly improve the numerical models. In addition, the researcher added that the Department has the mission to deliver part of the conceptual and quantitative tools for the implementation of the ecosystem approach in the understanding of organisms, populations, communities and ecosystems of the Chilean Exclusive Economic Zone ".