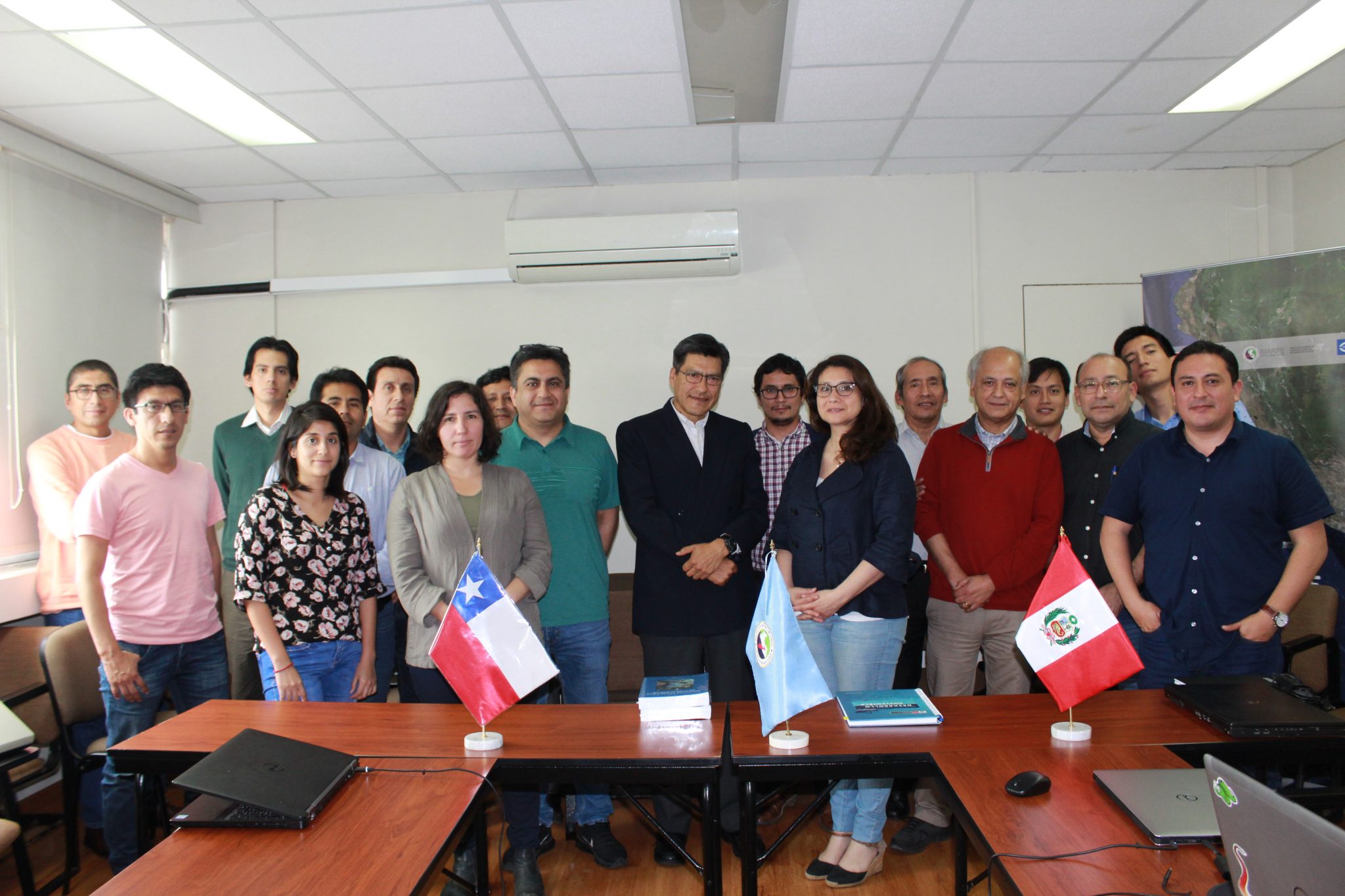 Chilean and Peruvian researchers participated in an anchovy joint workshop in Peru
December 21st, 2017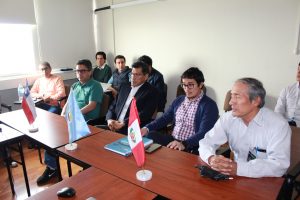 Between December 04th  to 07th  of 2017, the XV Joint Evaluation Workshop of southern Peru and northern Chile anchovy stock was held in Lima, Peru. Participants from Chile included IFOP Fisheries Development Institute researchers Fernando Espíndola, Sergio Lillo, Doris Bucarey and Carola Hernández and IMARPE researchers from Sea of ​​Peru Institute IMARPE Miguel Ñiquén, Erich Diaz, Josymar Torrejón and Giancarlo Morón.
Sergio Lillo from IFOP explained that "oceanographic conditions, fishery, acoustic evaluation cruises and egg production method (MPH) were reviewed in this workshop.  Life history parameters and finally the stock assessment models. Main results indicate: during the last three years there were warm conditions associated with ENSO event; however, this condition has now been reversed. Chile and Peru landings are below historical average, with juveniles high incidence and a resource reduction in the distribution area. This lower spatial occupation has also been observed in anchoveta eggs through MPH cruises, with a weight decrease and females size and an spawning biomass estimate close to 400 thousand tons. High presence of juveniles has been observed in the last three recruiting cruises, with an average biomass close to 240 thousand tons. In contrast, IMARPE acoustic cruises have shown two high biomass pulses (2012 and 2013) and levels are similar at present time compared to the historical average. "
Doris Bucarey from IFOP added "In terms of growth, IMARPE estimates a growth coefficient (k) of von Bertalanffy less than one by reading semi-annual rings, whereas IFOP estimates a (k) between 1 and 2 through reading of micro daily increments. These values ​​in growth condition parameters a natural mortality less than one for IMARPE and a value between one and two for IFOP through empirical methods use ".
"Both institutes agree that maximum reproductive activity occurs in winter-spring, however, IFOP has a history that suggests a second spawning in December-January," said Carola Hernández.
"Stock assessment carried out through dynamic biomass models use show similar results, with biomass levels close to the maximum sustained yield (MSY) and fishing mortality levels below that generated by the MSY. Regarding structured models at age, three life anchoveta history hypotheses were tested; in three evaluated cases, results show similar trends; a low fishing mortality and a spawning biomass around Biological Reference Point (PBR). In addition, there was a strong recommendation in this workshop to conduct joint research on anchoveta bio-ecology, in order to reach a consensus regarding life history parameters and hypotheses used in stock assessment. Finally, it is suggested to continue with Stock Assessment Workshops in southern Peru and northern Chile, and all the work that this implies; exchange of information, standardization of methods and joint investigations "Fernando Espíndola concluded.