Fisheries Development Institute will build new headquarters in Iquique
October 17th, 2022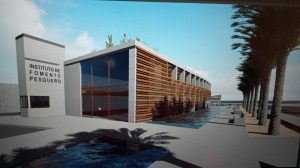 It will be a modern 2-story building of 951.52m2, laboratories for Pre-shipment analysis of fishmeal, ichthyology and oceanography laboratories.
The new regional headquarters of the Fisheries Development Institute will be located in the Primeras Piedras sector, Iquique. It is a maritime concession located on a plot of 3,285.44 m2, which was delivered by the Maritime Authority to the Fisheries Development Institute until December 31rst, 2041.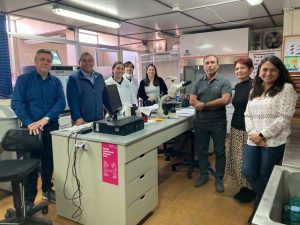 Gonzalo Pereira Puchy, IFOP's Executive Director traveled to the region to talk with the IFOP Iquique headquarters's workers and to learn about the physical space in which the new regional headquarters will be installed.
Roxana Urrutia Lemus, IFOP Infrastructure Section Head, explained the project's objectives: "To build the new IFOP facilities in Iquique, with appropriate infrastructure for research development in fisheries and aquaculture field. To promote fishing activity's .sustainable development. To advise different entities on fishing activity".
Project description;
Construction of a 2-story building of 951.52m2, including a side well for scientific equipment use of 851.52m2 approx. and beach equipment on the first level and 100m2, on a plot of 3,285.44m2
Facilities such as; guard area, reception, dining room, bathrooms, wet laboratories and fishmeal, plankton, chemical and ichthyology analysis; preparation room, work spaces, meeting rooms, common spaces, areas designed for the community, multipurpose room, terraces, among others.
Eliana Escudero IFOP Head in Iquique's headquarters commented "We are very happy as Iquique headquarters, since we will finally have a space in accordance with our activities. The staffing of both researchers and Scientific Observers has increased in recent years, which is why more space is required for our laboratories and thus cover other lines of research.
We will have state-of-the-art laboratories, professionals in Oceanography and the Environment area and spaces to integrate the community since we will be part of the project that the Illustrious Municipality of Iquique has for that sector".
Press related: