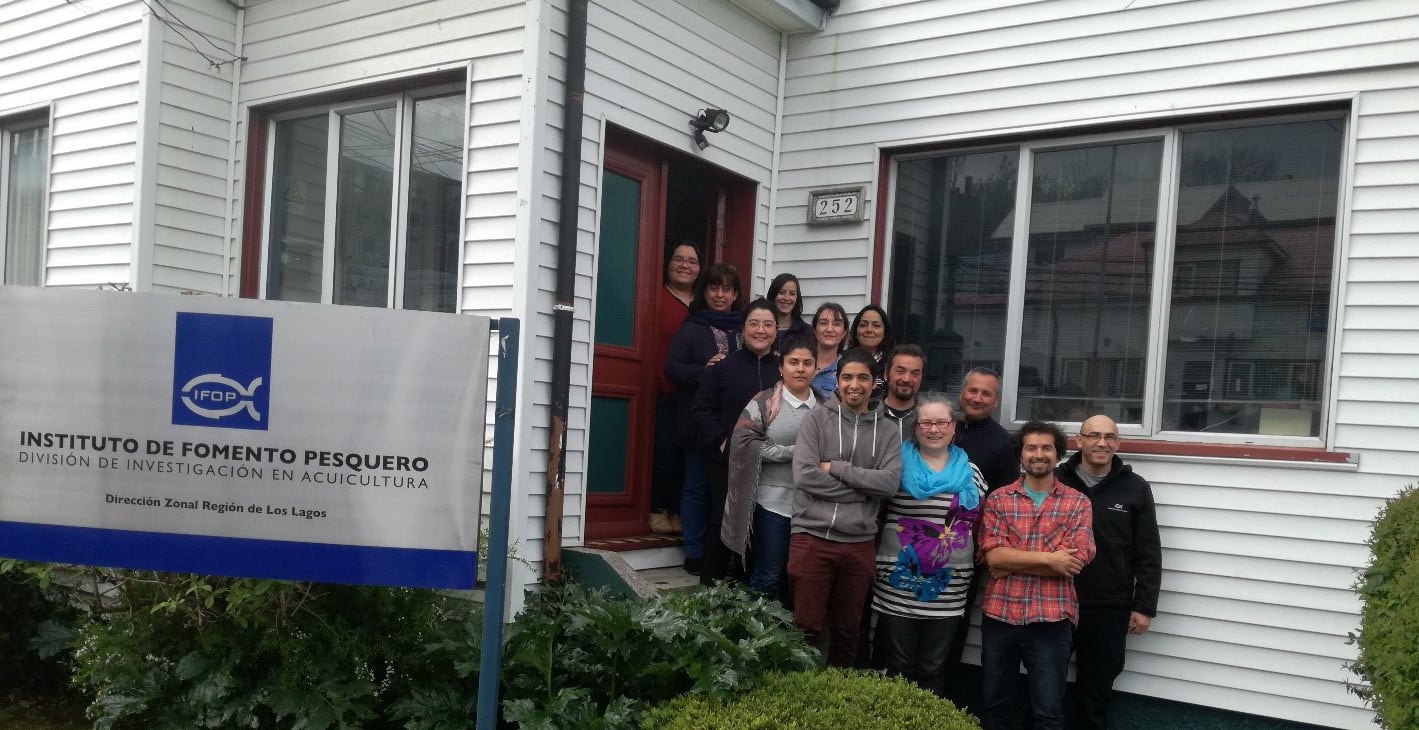 IFOP conducted Aquatic Environments Microplastics Sampling and Analysis workshop
October 8th, 2018
Between September 24th and 25td ,e workshop " Aquatic Environments Microplastics Sampling and Analysis ", dictated by Dr. Mauricio Urbina, Comparative Animal Physiology specialist, it was held at Puerto Montt Fisheries Development Institute. and Universidad de Concepción Natural and Oceanographic Sciences Faculty. The workshop consisted of a theoretical part, where microplastics associated scientific research study was shown, both internationally and nationally; and another practical component, in which researchers became familiar withe different techniques for detecting microplastics in different matrices, both in fresh and marine water: column of water, sediment and aquatic organisms.
Vladimir Murillo course coordinator explained "the bases provided to address this problem will allow us an important advance in strengthening the technical and professional capacities of the Institution in this matter, highlighting, in addition, the universe of 12 people trained and their investigation skills. On the other hand, Carolina Oyarzo, Researcher of Limnology group, said "this instance served not only to obtain knowledge related to the subject, but also to discuss and agree on sampling and analysis methodologies for different matrixes, as well as to generate a Brainstorm in order to address this problem in under development current studies. "
Patricio Mejías, associated researcher in mytilid larvae monitoring in southern region of the country, commented "the experience of participating in a course like this allowed me to interact and get to know an area of marine science that hasn't been deeply studied, and at the same time, to obtain theoretical and practical tools to approach from our own projects and institutional reality, a growing and relevant problem in environmental terms ". Finally, Lilian Díaz said "we are very happy to have participated in this training, since we acquired empirical knowledge with which we can cooperate in strengthening environmental management in the aquaculture area in relation to this issue".