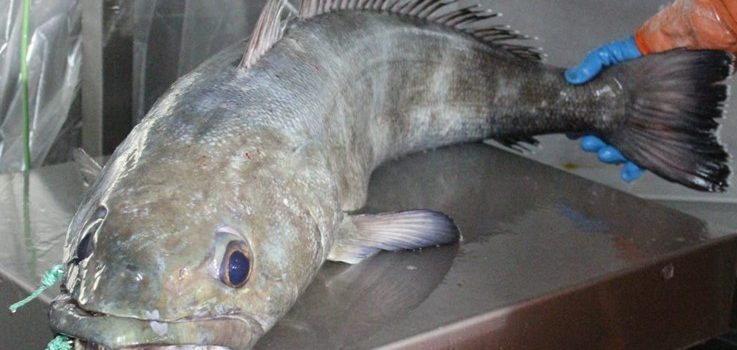 IFOP holds Patagonian toothfish workshop
November 6th, 2022

During May, Strategic Research Programs carried out its difussion by Fisheries Development Institute, in this ocassion it was about Dissostichus eleginoides specie known as deep-sea cod. This time the workshop aimed at Industrial Cod Fleet.
This activity was carried out electronically, for which a program was structured with the aim of having a conversation space between researchers and fishery users around different research topics on which IFOP is currently working. .
Erik Daza IFOP Head in Magallanes region indicated that "this dissemination instance is part of IFOP's strategic objectives and we consider it very relevant since it allows us to strengthen conservation and sustainable exploitation links of Patagonian toothfish among actors. I am grateful for companies participation and researchers teams with whom we organized this activity".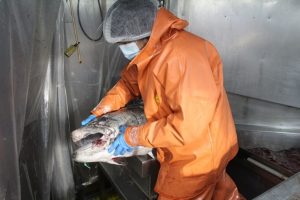 Alejandra Valdebenito IFOP field coordinator, said "This instance allowed to expose in a clear and summarized way this Department Scientific Observer role and the sampling work they carry out on board the different industrial cod longline vessels that operate in southern fishery. austral toothfish; she also explained how data is integrated sequentially for scientific research generation and collaborative work carried out with the industry, which adds value to information collection which is of common interest for conservation and development in the medium and long term. After several years without being able to meet for various reasons, this workshop was a good opportunity to take up mutual challenges for resource and fishery sustainability."
Renato Céspedes Institute's Senior Researcher , mentioned "as a work team, it is highly relevant to disseminate our work directly to shipowners and fleet personnel, in order to show our results in fishery and biological indicators, which are nourished by our Scientific Observers embarked aboard fishing vessels recorded data. For example, presenting indicators trends and changes such as catches size structures, allowing these instances to generate knowledge feedback among the scientific world and fishermen. I hope that we can repeat this instance during this year, more in situ in Punta Arenas, with direct presence of fishing skippers, captains, pilots, engine, floor and deck people".
Cristian Vargas Researcher from discarding and bycatch in demersal fisheries research program pointed out "2015-2020 main period results period shown in the framework of data collection Capture and Discard, Accompanying Fauna, Incidental Captures of Birds and Marine Mammals and Marpol in the industrial cod fishery that operates between 47° and 57°LS".
Elizabeth Palta, economics section head added that "the activity made it possible to adjust and complement economic area of ​​fisheries research results, along with establishing ways of collaborative work with the industry.
The intervention made it possible to contextualize deep-sea cod fishery in the national productive scenario, through indicators such as employment, production, landings value, exports value, together with national cod fleet estimate structure cost ".
Eduardo Infante Global Fishing Company Manager declared "Excellent opportunity to share, talk and dream. All opinions that as a whole seek to agree on a reality around a common desire, to configure a sustainable present to keep cod fishing eco-systemically sustainable".
Press related links