Digital plankton library is implemented by IFOP's Oceanography and Environment Department
January 3rd, 2023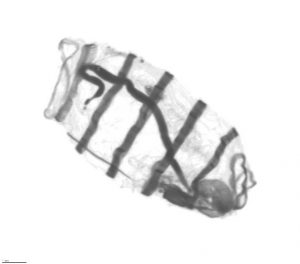 The Oceanography and Environment Department has been developing since 2021, under CORFO auspices an historical biological samples digitalization program called "Plankton Digital Library".
Since the 1970s, the Oceanography and Environment Department has accumulated more than 30,000 jars with zooplankton samples from the ocean throughout the Chilean Exclusive Economic Zone, always looking for distribution and abundance of larvae and eggs of organisms that support national fisheries. At the same time, these samples contain the entire zooplankton community that accompany them. For some decades these samples were accumulating in IFOP warehouses. And since 2015, with Oceanography and Environment Department's formation the idea of recovering these samples that are unrepeatable in time and space and that account for the oceanic conditions of decades ago began to take shape.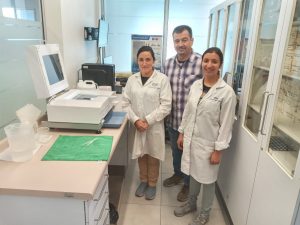 Dr. Jaime Letelier, Oceanography and Environment Department's head. Andrés García Engineer , René Veragua technician , Francisca Osorio and Débora Albornoz lab analysts, Guillermo Galindo senior technologist, Dr. Jessica Bonicelli and Hernán Reyes oceanographer, Oceanography section head , particularly he is giving a new value to these samples, through a process of digitalization and reanalysis through image recognition programs. This project began with planktonic sample digitization equipment called ZooScan purchase (https://www.ocean-net.es/catalogo/producto/zooscan), later specialized courses were carried out in the use of the equipment, to later begin the digitization process that is estimated for the current samples will last at least 8 years. It should be noted that one of the main objectives is to extract bioclimatic indicators and make these images available to the scientific community for original scientific studies.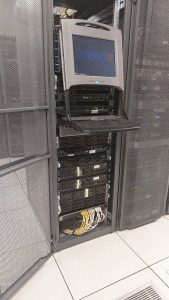 On December 19th, 2022, a new milestone was reached in this project with CORFO financing a Supermicro server wich was acquired and installed, with two 16-core INTEL Ice Lake 4309Y processors, 128 Gb of RAM and 40 Tb of disk. hard drive for storage and advanced image recognition processing. This server is the first piece of a cluster system of multiple servers that work in parallel and that facilitates the storage and recognition of images, as well as multiple users work of.
Press related links: