IFOP carried out an Oceanographic Cruise in Almirante Montt Gulf in the Magallanes and Chilean Antarctic Region.
January 3rd, 2023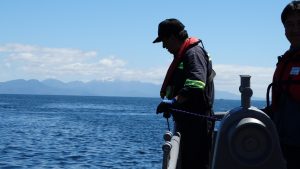 The oceanography team from Fisheries Development Institute,environment department carried out an oceanographic cruise in Almirante Montt Gulf and surrounding channels. It took place between November 7th and 22nd and included researchers Patricio Salas, Javier Cortés, Miguel Vergara and Marcela Toro participation , all from Putemún Research Center in Castro.
This activity is carried out within "Monitoring and Modeling of Spatial and Temporal Variability of Oceanographic Processes in Channels and Southern Fjords" project's framework and is part of the permanent cruises that are carried out seasonally in the region.
One of this project objectives is to characterize chemical-biological conditions (temperature, salinity, dissolved oxygen, nutrients, phytoplankton biomass) seasonal variability in the Almirante Montt Gulf.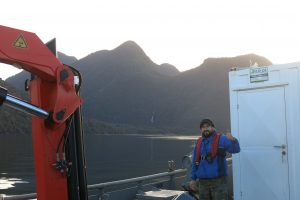 Researcher, Patricio Salas, oceanographic cruise's leader indicated that "this is the continuation of the first cruises that were carried out in the area in 2013. With these measurements, continuity will be given and at the same time the data obtained previously will be updated. In addition, he indicated that the techniques for anchoring lines with ADCP have been significantly improved, which is why it is expected to obtain more representative and better data quality.
The following specific activities were carried out on this cruise:
Oceanographic equipment Installation: ADCP, temperature sensors, dissolved oxygen, pressure and installation of 1 weather station in the area.
Water Sampling with Niskin bottles to obtain chemical-biological information.
Measurements at predefined stations with CTD-O.
Researcher, Javier Cortés, tells us that " RedMet new weather stations implementation, which the group of researchers has been developing on its CHONOS web visualization platform, is a good initiative as a center for information developers. Since it allows other research groups to better understand ocean-atmosphere processes which manifest themselves at local levels. This also tells us that it is extremely important to continue expanding this network of weather stations in order to achieve greater data coverage and facilitate atmospheric behavior observation.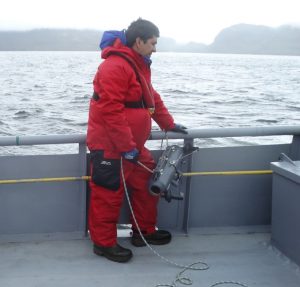 The cruise team must return in January 2023 to continue with its sampling work and in addition to carrying out a transect with towed ADCP (Doppler).
Press related links: