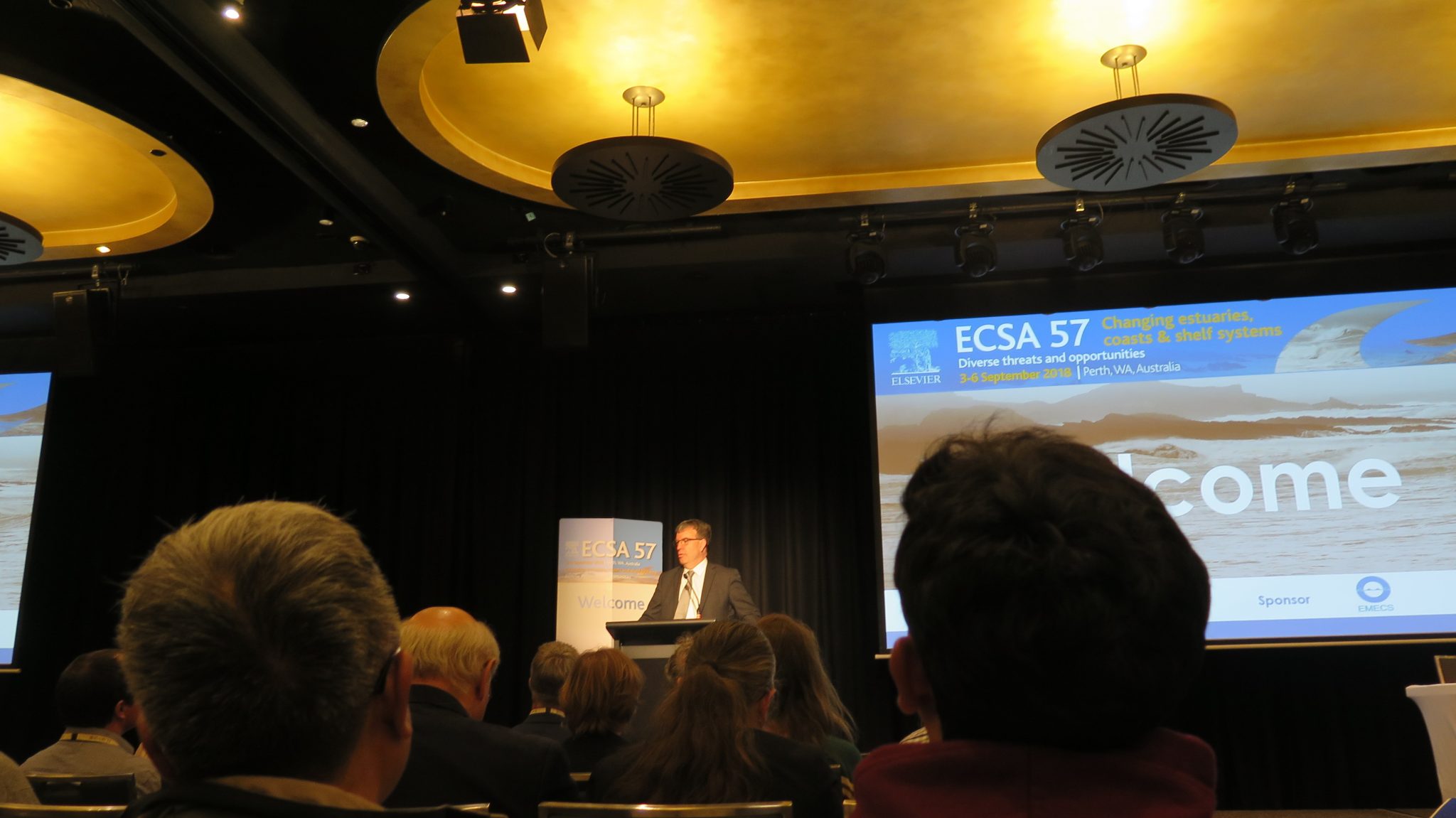 Dr. Luis Henríquez presented his work on Australia coastal estuaries changes at an international conference
October 12th, 2018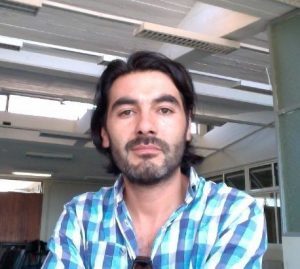 From September 2nd to 6th , ECSA 57 Elsevier's international conference, was held in Perth, Australia. http://www.estuarinecoastalconference.com/ "Change in estuarine, coastal and continental shelf systems" discussed about biodiversity, environment, governance integration, climatic change issues; participants included researchers from United States, South Africa, Australia, the United Kingdom and Chile.
In our country, Dr. Luis A. Henríquez IFOP Repopulation and Aquaculture Department researcher, , presented his research "Novel ecosystems promoted by small-scale aquaculture of bivalves in Chile, implications for conservation within coastal systems. "
My presentation "aimed to highlight small-scale filter feeders (<200 tons year-1) and how it could play a role as tools for promoting biodiversity and local fishery. The work, in initial phase, emphasizes implications for coastal ecosystems sustainable management in southern Chile, where about 67% of bivalve production carried out by local producers through small or medium scale operations.
The results show responses of changes in the epibenthic community structure, which, depending on a small production volume (small scale) and preponderant environmental conditions, could lead to responses that diverge from enrichment-impact associated with aquaculture classical model. The work also discussed legal and socio-ecological edges that this type of impact could have, as well as the current administrative and research limitations that would allow a new look at small-scale aquaculture within a socio-ecological system "explained the Dr. Luis Henríquez.
Port Stephens Institute from New South Wales visit Fisheries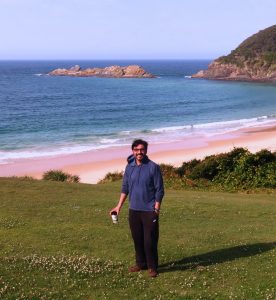 In the same instance, Dr. Henríquez attended the Port Stephens Fisheries Institute (PSFI) located in Taylor Beach, New South Wales with the objective of establishing a collaboration network with Dr. Matthew Taylor, leader and principal repopulation area researcher in this Institute, as well as his staff.
The tour included research presentation and IFOP's current research challenges, Kingfish participation in sampling and monitoring activities (Seriola lalandi), the event accounted the participation of New South Wales Government estuary table, as well as a tour to "Los Grande Lagos" district (ie, numerous large estuarine bays with reduced access to the sea) where Dr. Taylor and his team have carried out shrimp and fish repopulation initiatives.
"Dr. Taylor is author of the Australian good reforestation practices manual, he showed interest in the various opportunities and initiatives of repopulation in Chile and IFOP ideas, in the projects he is currently developing. Given the good reception of the visit and IDEAS convergence, it is expected to incorporate their experience in current and future projects.