Seed identification and early stages of mytilids workshop
April 28th, 2023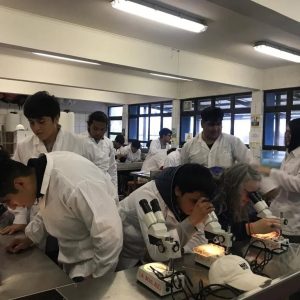 On Tuesday, April 18th, in response to the invitation of colleagues from Benthic Fisheries Monitoring Program in Amerb, researcher Macarena Herrera Abaroa from Mussel Larval Monitoring Program went to Liceo Hornopirén to give a practical workshop, focused on administrative figures introduction for the Chilean mussel seeds collecting activity and segregation and identification of mussel seeds.
Situation in which both researcher Gabriela Arenas and Alex González pertinent intervention took place, who assertively participated in this talk clarifying to the students about AMERB administrative figure peculiarities , its role and what resources its administration considers.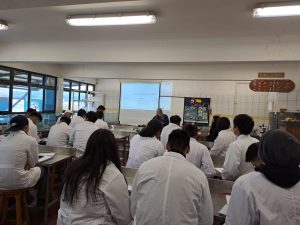 After mentioning the talk main aspects, a short introduction was made to go fully into the activity practical phase , where the students were able to appreciate differences between different mussels and their postlarval development stages.
For Mussel Larval Monitoring Program researchers , it is an opportunity to disseminate their results and the interactive platform use of this program in these latitudes.
It is a pleasure to share what we have learned with the fourth grade students of this establishment in the subject of seeds, where in addition to learning about the educational projects underway, we receive a lot of love and gratitude from them, encouraged by their teacher Rodrigo Castillo.