Sea Seeding website launching
July 13th, 2021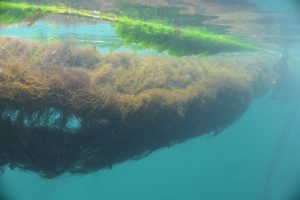 Fishing Development Institute (IFOP) launches a new website www.sembrandoelmar.cl aimed at disseminating our institution and other research centers carried out research, in its multiple dimensions involved for Small-Scale Aquaculture (APE) sustainable development. In this site you will find technical, economic and regulatory information to support current and future APE aquaculturists in Chile.
Contained information is easily accessible, free and can be viewed, downloaded and shared via email or social networks. both from your PC as well as from mobile devices.
What is Sea Seeding?
It is part of "Comprehensive Aquaculture Development Program for Artisanal Fishermen and Small-Scale Aquaculturists" dissemination activities executed by Fisheries Development Institute (IFOP). This study is part of Fisheries and Aquaculture Regulation Research Program. Which is carried out by virtue of the agreement signed between Economy Undersecretariat and Smaller Companies and IFOP, with its technical scientific counterpart being the Fishing and Aquaculture Undersecretariat .
We invite you to follow latest APE news through our social networks Instagram and Twitter, which you can also access through the website www.sembrandoelmar.cl