Researcher Karen Belmar attends Cephalopods course in Mexico
October 13th, 2019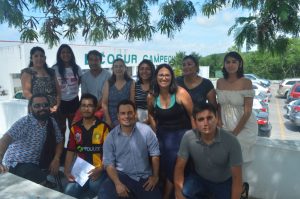 Between September 23rd and October 4th, in Mexico, the course "Ecology and Biology of Cephalopods" was held. From Chile, Karen Belmar Fisheries Development Institute researcher attended, she presented "The methodology and the main results of cuttlefish fishery monitoring in Coquimbo, Valparaíso and Biobío regions".
The course's objective was: to provide theoretical and methodological bases that allow to learn cephalopod mollusks biology, ecology and fisheries with emphasis on the American seas species. The search for relevant information analysis and criticism that allows theoretical concepts integration with real phenomena in teamwork or individually was encouraged.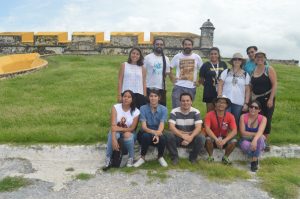 Karen referred to the course "It was very important for me because all the biological aspects and the relationship with the environment of a fishing resource of great importance for Chile like cuttlefish and how these processes affect its biomass on our coasts were widely seen. This is relevant to understand the resource dynamics in the artisanal and industrial fisheries of the country. The course was made up by researchers, doctoral students and master's students from Mexico, Costa Rica and me. "
Karen Belmar Salinas, is a Marine Biologist. Her research line is related to fisheries and the search for a response to changes associated with environmental, fishery and biological factors that account for these variations. In addition to further research on cephalopods biology and reproduction, so during 2019 she has conducted several training courses on this topic, both nationally and internationally.