IFOP and UCN CARRY OUT 12,000 SHRIMPS IN THE CHOAPA RIVER BASIN SECOND SOWING EVENT OF
June 9th, 2021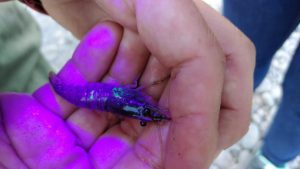 Within the framework of "AQUACULTURAL FISHING STRATEGY CONSOLIDATION PROGRAM OF THE NORTH RIVER SHRIMP IN THE CHOAPA RIVER BASIN" project financed by Coquimbo Regional Government, Fisheries Development Institute and Universidad Catolica del Norte are jointly executing it with shrimp farmers organizations a second stocking of 12,000 specimens of juvenile shrimp in the Choapa River.
This release constitutes the first event carried out on October 30th, 2020 continuation , in which 6000 specimens were sown and was attended by regional and sectoral authorities related to social, fisheries and environmental development.
Dr. Francisco Cárcamo, head of Repopulation and Culture Department, indicates that "both releases are part of the project's commitments, its objective being to supply new recruits to natural shrimp populations, as a mitigation measure to the continuing threat species faces at Choapa river basin, due to the prolonged drought that affects the area, habitat reduction and modification due to river channel canalizations, fishing overexploitation and invasive alien species presence, which consequently have reduced abundance and distribution Altitudinal of species only towards the basin lower and middle zones, where 40 years ago it reached up to the upper zone, according to what was reported by the shrimp farming organizations ".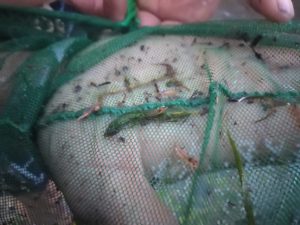 Mg. Carlos Velásquez IFOP Coquimbo Semi-senior researcher and in charge of the project technical execution explained "for both repopulations, IFOP applied a multi-criteria environmental analysis to select optimal release sites, with more than satisfactory results, due to adults and ovigerous females specimens recapture from Crustacean Culture Laboratory run by UCN Dr. Ma. Cristina Morales . These indicators reflect the success that specimens had in adapting to the basin fluvial conditions , growing and joining the reproductive fraction of the natural shrimp populations "