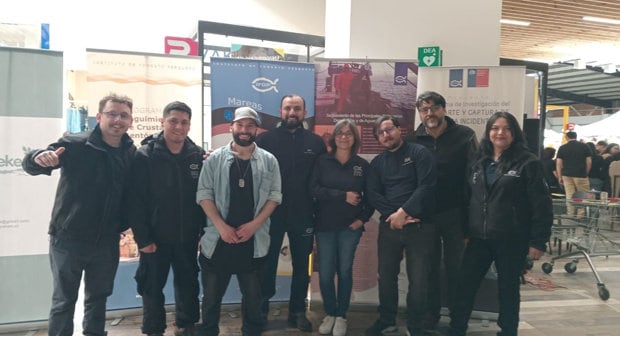 IFOP Participates in "Chilean Wildlife Day"'s first version in Magallanes region.
November 20th, 2023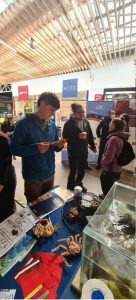 "Chilean Wildlife Day" is an initiative that has been developed by Jane Goodall Institute Chile Foundation (JGI) for nine consecutive years, in Santiago. It aims to raise awareness among citizens about natural heritage, particularly about native fauna. This year 2023, within this event tenth anniversary framework, we sought to expand the celebration to other geographical areas of Chile and the first milestone was marked by Magallanes region.
On Saturday, November 4th, 2023 between 10:00 and 18:00, in Southern Zone of Punta Arenas Central Module premises, the regional fauna was celebrated with a free event aimed at children, young people, adults and families; where civil society organizations, citizen groups, research institutions and public services were involved in enhancement, research and conservation of wildlife had spaces to engage with citizens.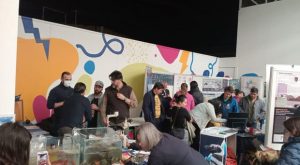 Wildlife Conservation Society Chile (WCS), with whom IFOP has had a Collaboration Agreement in the region since 2018, organized this event and invited IFOP to focus its participation on two Strategic Research Programs for Magallanes: "Monitoring crab and king crab crustaceans" and "Red tides Management and Monitoring in the chilean fjord and channel system"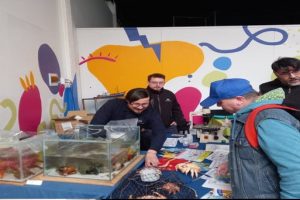 Crab fishery is of Magallanes artisanal fishing sector great importance, however, not all the community knows how it is extracted, where its main extraction areas are located, what the current management measures are and what type of research is carried out in the region. Manuel Lemus, a historic fisherman of this resource, donated to IFOP a male crab of commercial size (greater than 12 cm in length of the cephalothorax), which was kept in an aquarium, where a large number of children and their families were able to observe it and talk to it. IFOP professionals about the research currently being carried out by the Institute to conserve this species and promote sustainable fishing.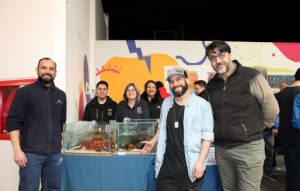 On the other hand, faced with region's northern part shellfish extraction areas closure. IFOP showed the permanent monitoring it carries out on harmful algal blooms (HABs), indicating places where monitoring stations are located, type of oceanographic information that is collected, vectors extraction and water samples for quantitative and qualitative analysis of harmful phytoplankton. Attendees had the opportunity to interactively observe dinoflagellate Alexandrrium catenella identified as the primary source of Paralyzing Shellfish Poison (PMV), as well as learn from IFOP specialists in this matter, the current regulations along with the safety measures. self-care that should be kept in mind.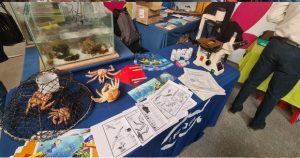 In this IFOP's public role dissemination instance, Scientific Observers actively participated: Gino Liche, Moisés Opazo, José Luis Díaz, Field Coordinators: Alejandra Valdebenito, Jacqueline Parada, Laboratory Analyst César Alarcón, Researcher Cristian Vargas together with Erik Daza Headquarters Head.
Press related links