IFOP participates in Meteor scientific ship cruise
January 31st, 2022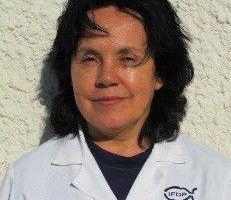 IFOP participates in German oceanographic ship METEOR expedition whose research topic is "Glacial melting and human impact on Southern Patagonia fjord ecosystem dynamic effects, including Beagle Channel". The expedition is scheduled to be carried out between mid-January and mid-February 2022.
Researcher Gemita Pizarro points out: "IFOP's work on this cruise is to collaborate with microalgae that make up phytoplankton at different depths of the water column species identification, marine toxins and microalgae associated with their production, and to collect and to analyze sediments in order to identify and quantify cysts of dinoflagellates producing red tides.
During the cruise, other research activities will also be carried out, such as bioptics, plankton, seston, benthos, molecular analysis of microorganisms, greenhouse gases effect (carbon cycle), nutrient cycles (nitrogen, phosphorus), sediment ecology, and seabed.
In this context, this international cruise is an opportunity to carry out a fjord and glacier system ecosystemic study in a ship equipped with technology, equipment and experienced work groups and Young researchers in training, difficult to bring together for an expedition in the extreme south of Patagonia and remote geographical sectors of difficult access for smaller vessels".
In this expedition, Chilean researchers from Universities: Universidad Austral-IDEAL, Universidad de Concepción, Universidad Mayor, and Research Institutes such as CIEP and IFOP, as well as Argentine and German researchers, the latter from the Alfred Wegener Institute (AWI), led by Dr. Bernd Krock, marine chemist, who is the chief scientist for this cruise ship.