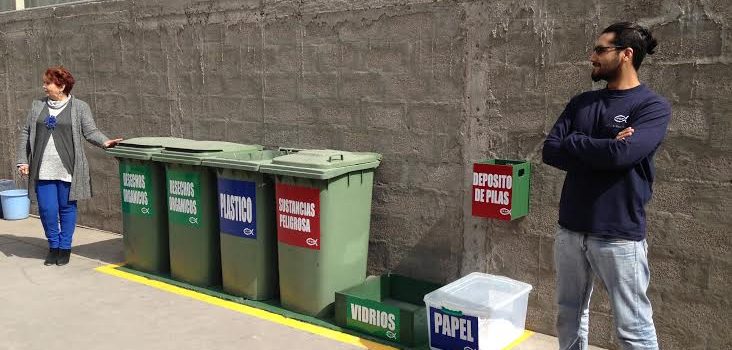 IFOP Iquique starts garbage recycling campaign
August 10th, 2016
Eliana Escudero, Head of IFOP Iquique, said "is a first step, to raise awareness on environmental preservation, closely linked with our work, as an institute dedicated to the conservation of species through research, and finally a lot of trash and plastic came into the ocean.
Some time ago, we are vacating spaces from materials out of use, accumulated over the years and thus, the idea of recycling was born, to cooperate with the preservation of the environment, we started first with the papers, and then other waste materials were added".
The paper will be taken to Maria Ayuda Fundación, and they get cash contribution from the company receiving the paper. Plastics and batteries will be located in a clean point at ZOFRI sector.
Professional stressed the importance of this initiative born from the joint committee of Iquique chaired by Luis Quintana, who has the support of Hector Aguayo.