IFOP invites to participate in"Larval connectivity between management areas" talk
June 29th, 2021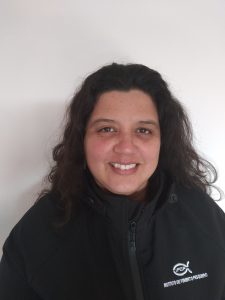 On Thursday, June 24th, from 4:30 p.m. to 5:30 p.m., IFOP Management Areas researcher Catherine González from its Oceanography and Environment Department Section.Will offer Larval Connectivity between management areas talk, in order to participate you just click
https://www.youtube.com/channel/UC88L4dKhVgvA4Z-MMtxbgwg
Catherine referred to her talk "The species of invertebrates and benthic algae appear sessile or not very mobile, but in their early stages of life they have larvae or spores that inhabit water column, from a few hours to several months, so they could scatter far away from their parents. Their habitat occurs discontinuously, alternating rocky areas with sandy or muddy bottoms, but larval dispersal makes it possible to connect populations including distant habitats. In Chile there are more than 700 coastal areas for benthic resources management and exploitation "management areas". Understanding larval connectivity between management areas, as well as between these and other areas of interest, is important due to its potential contribution to decision-making related tobenthic fisheries sustainability .
Within the Biological Diversity Convention's framework , the 2030 Sustainable Development Goals and Paris Agreement for climatic change prevention. Chile has an international commitment to create networks of well-connected, effectively managed and ecologically representative marine protected areas, which ensure marine life sustainability . However, on the continental coast, protected areas remain few and far between. Considering benthic species diversity of life history attributes, their larval dispersal was simulated and the connectivity between sites of the north-central and south-central coast of Chile was estimated to identify critical sites for conservation and to evaluate contribution areas. from management to protected areas network connectivity. The results show that most of the critical areas to sustain these populations connectivity are located in management areas. The relevance of recognizing some management areas contribution to marine life sustainability is discussed, therefore it would be advisable to generate complementary protection instances to those that currently exist and that do not consider connectivity scope between management areas.
Catherine is a Researcher in IFOP Management Areas Section, she evaluates benthic species larval connectivity between AMERB.
She is a biologist with a environment and natural resources specialty, she had worked 15 years in research, teaching and marine conservation management. Diploma in Planning and Conservation Strategies, Instituto Tecnológico de Monterrey; Master in Biological Sciences, Pontificia Universidad Católica de Chile