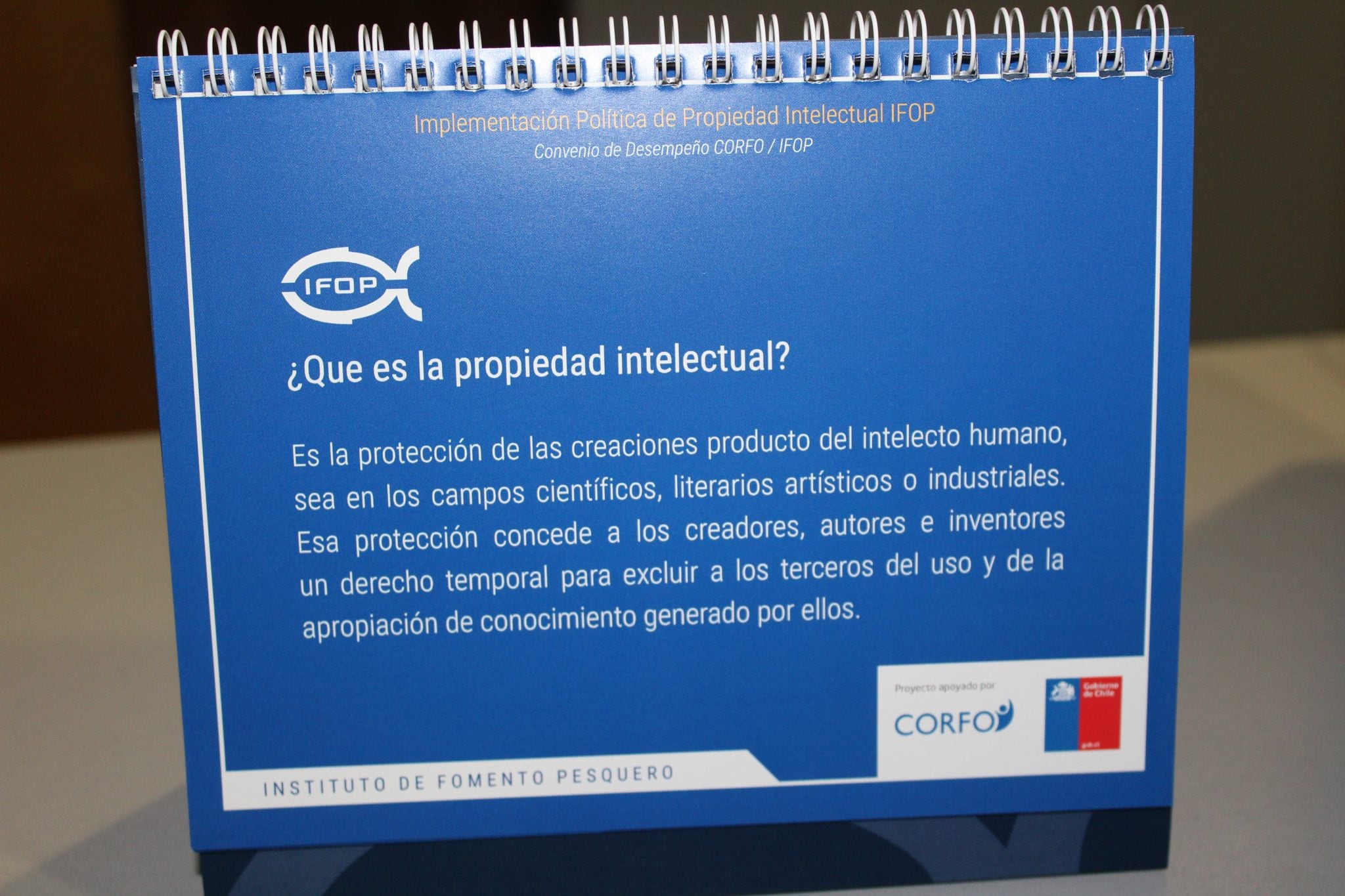 IFOP includes intellectual property policies
January 8th, 2018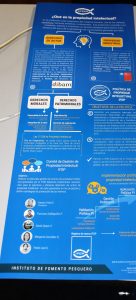 In order to include these policies, IFOP generated a broad campaign among its workers through workshops, posters and a calendars creation.
" Fisheries Development Institute is a private law corporation that contributes to scientific and technological development of public value in fisheries and aquaculture for society´s direct benefit, through knowledge creation and information spread " according to what was explained by Gastón Vidal IFOP Environment Department Head.
"In response to this, in mid-2017, IFOP created its intellectual property committee, whose main purpose is to guarantee its compliance through general principles, rights and obligations that will regulate the relationship among IFOP and its employees as well as other institutions related to intellectual and industrial property protection.
The first activity developed within the committee was to request from (INAPI) National Institute of Industrial Property an intellectual and industrial property training to illustrate and guide committee members in the matter, then expert advice was requested in order to support in committee management and specify actions mainly in intellectual property matters. Intellectual property policy was formally presented regarding its scope, objectives, implementation and actions derived from its management at the end of December in Puerto Montt and on behalf of the committee. Regarding the latter, recommendations for logos registration, drafting of contracts improvement with third parties to ensure economic rights or IFOP moral rights and to include the right way to mention certain articles, bulletins and databases generated by IFOP "added Vidal.
Leonardo Núñez IFOP Executive Director of concluded " adequate protection of reports results is imperative to advance to adequate knowledge valuation . For our research organization, which generates public value knowledge for sectoral administration of fisheries and aquaculture, intellectual property policy guarantees the generated.knowledge management and appropriability "