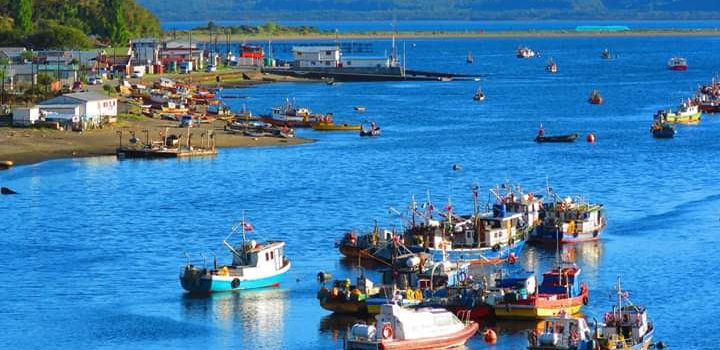 IFOP jointly with Data Observatory will create a data platform for fishery resources in the north of Chile
December 13th, 2022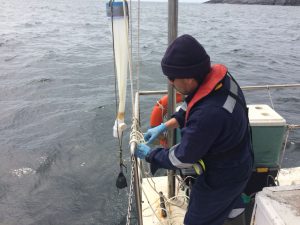 The project corresponds to Fisheries Development Institute (IFOP), which has 57 years of historical data on fishing and aquaculture, collected throughout Chile by its research teams and scientific observers. Through the agreement with Universidad Adolfo Ibáñez, through Data Observatory, part of these fishing data will begin to be made available for research, innovation and entrepreneurship purposes.
During 2022 first semester, Fisheries Development Institute (IFOP) in alliance with Universidad Adolfo Ibáñez, through Data Observatory, will develop a historical data platform, corresponding to northern zone of Chile. The success of this proof of concept will allow all IFOP data to be stored, processed and made available for research, innovation and entrepreneurship purposes.
Fisheries Development Institute (IFOP) generates, develops and transfers useful knowledge, so that the State and national industry position themselves, compete and develop in a sustainable manner, contributing to research in the aquaculture and fishing sector. Thanks to IFOP, a CORFO body, the State has the necessary information to manage and regulate resources capture, establish an integrated management of fisheries, deploy a management and technical assistance model, develop sustainable aquaculture and fishing with the aim to protect the resources, the environment and its ecosystems, and safeguard the documentary scientific heritage.
The proof of concept of this fishery data project will integrate information with more than 40 years of history, distributed in various points and formats, to later process and make it available on an open platform, with certain access criteria.
Luis Parot, Executive Director of IFOP, pointed out that: "the Law assigns IFOP the responsibility of registering and protecting biological-fisheries data, which constitute an invaluable heritage for understanding phenomena such as climate change and its impacts on availability and abundance. of resources and their ecosystems. This year 2022, we will start two projects in this direction: the scanner of water samples that we have stored and that will provide very relevant information to understand and to know climatic phenomenon impacts, and this effort with UAI/DO that addresses biological-fisheries data protection and availability "
Jorge Miranda, IFOP Administration and Finance Division head and IT area head, explains that: "This project will be a reference that will allow us to develop our institutional roadmap, which, although it currently mainly serves the State in its of decisions related to fishing and aquaculture, in the future it could also be useful for research projects development, innovation, entrepreneurship and ecosystems preservation. We have a large volume of data series from more than 50 years of history, and the main objectives that we have set for ourselves today are to preserve it according to current data security standards and improve access to this valuable heritage of information to all who access it. require".
In order to preserve the information and make it available, the project will initially include data on main fishery resources from the country extreme north to Coquimbo. Graciela Manquehual, IFOP database administrator, explains that in 2021 a survey and validation of data hosted outside the institutional infrastructure was carried out, which will now be analyzed to later be made available to the various audiences. "We seek to generate public data and at the same time protect their security, having control of those who request them and the declared purposes," she maintains.
The fishing resources between Arica and Antofagasta are mainly anchoveta, horse mackerel, mackerel and Spanish sardine, while between Caldera and Coquimbo, anchoveta and horse mackerel stand out. The historical series of data that IFOP maintains include variables from various areas of the systems under study, such as fishing data, for example, catch volumes of fishing resources, as well as biological variables such as size, weight and age between others. "To the extent that we have a robust data platform, we will undoubtedly be able to interact with other actors who need access to our information and together develop research and innovation, preserving our ecosystems and making quality information available," adds Manquehual.
For his part, Mauricio Leiva, project manager of Data Observatory (DO), pointed out that this is the second serverless project of the DO that involves relational databases, that is, that it has a dynamic tool that is automatically activated and scaled, in as user demand and data volume increase. "We will create a self-managed platform that in the future will not require manual interaction to extract information, and in this case in particular, it is the first time that we will work with marine species with such diverse variables, which is an interesting challenge for our team. which will define criteria for filters and search engines.
Likewise, Álvaro Paredes, DO developer and data scientist, highlighted that " new open access fisheries data platform will allow the current relational database to be adapted and transferred to another database that does not require a server in constant operation, which that presents cost benefits and facilitates scaling. Later we will work on the development of an efficient, dynamic and friendly infrastructure for users, which allows us to centralize the information and then make it available".
Data Observatory is a non-profit public-private-academic collaboration led by the Ministry of Science, Technology, Innovation and Knowledge and the Ministry of Economy, Development and Tourism, created together with Amazon Web Services (AWS) and the Universidad Adolfo Ibanez (UAI). Its mission is to acquire, store, process, analyze and make available large volume and quality data sets, to contribute to the development of knowledge, science, technology and innovation, thanks to data science and AI.