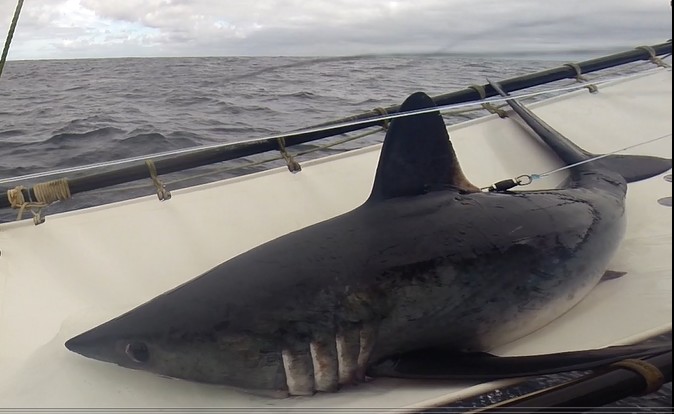 IFOP attends international workshop on sardine shark reproductive biology
January 30th, 2018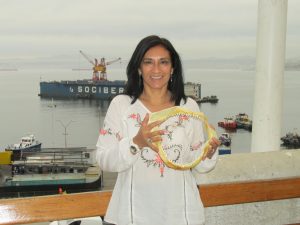 Between January 22nd and 24th, the international reproductive biology sardinero shark workshop was held, which dealt with genetics and reproduction of this species, as well as topics focused on its conservation.
The workshop was coordinated by Enzo Acuña, academic from Sea Sciences Faculty of Universidad Católica del Norte, contextualized in FIPA project N ° 2017-65: "Reproductive biology of Lamna nasus sardine shark in Chile", awarded by the Undersecretariat of Fisheries and Aquaculture (Subpesca) to the researcher.
Also participating were Dr. Malcolm Francis from NIWA (National Institute of Water and Atmospheric Research) of New Zealand, Robert Olson, Emeritus Member of the Inter-American Tropical Tuna Commission (IATTC) of the United States, Dr. Alexander Arkhipkin of the Fisheries Department of the United States. Falkland Islands, Dr. Santiago Montealegre of the University of Sao Paulo in Brazil, Andrés Domingo of DINARA (National Directorate of Aquatic Resources) of Uruguay and Ricardo Sáez of SERNAPESCA, Chile.
Dr. Patricia Zárate from IFOP referred to the course and its presentations "this workshop is of great relevance, it is the first time that researchers from virtually every country who register this shark in its waters meet to share their information and identify knowledge gaps in relation to this species. This shark is of particular importance because it is included in Appendix II of CITES, which obliges countries signatories of this convention, such as Chile, to ensure that exploitation levels are sustainable and not harmful to the species. " Dr. Zárate added that since it is IFOP that follows the fisheries of this species in Chile and performs most of the research on its biology and ecology, for this reason we were invited to present the information that we have been collecting systematically. since 2001 and that includes biological-fishery data, population genetics, trophic ecology and displacement patterns. It is in this last area that IFOP has been a pioneer in marking the first specimen of this species with a satellite transmitter in the region, a female named "Violeta".
It is expected that this workshop and future collaboration among researchers from the countries of distribution of this shark will lead to more research and knowledge for the effective management of this individual in the South Pacific.