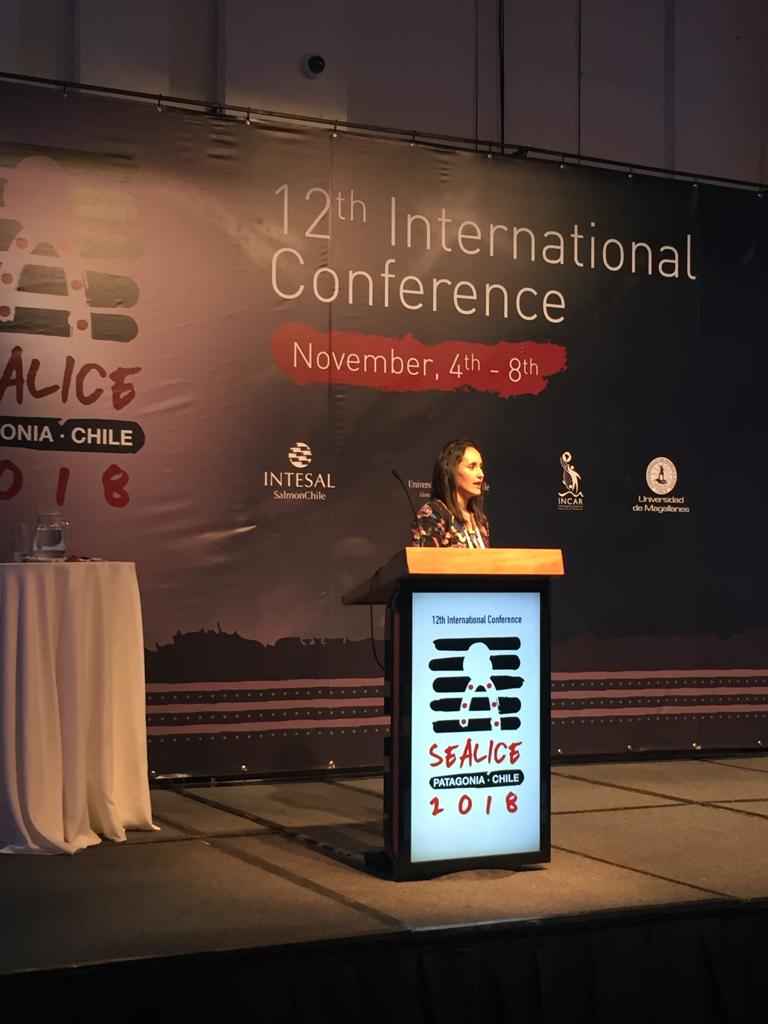 IFOP Research on sea lice amaze attendees at 12th International Sea Lice Conference
November 12th, 2018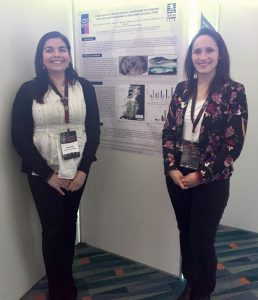 Margarita González, Marine Biologist and PhD in Sciences of Aquaculture, presented her research work on Caligus rogercresseyi parasite. The two researches corresponded to"Surveillance of the resistance of Caligus rogercresseyi to antiparasitic agents applied in the national salmon farming", a permanent program executed by IFOP Department of Hydrobiological Health professionals and technicians, financed by the Ministry of Economy.
Between November 4th and 8th , the 12th International Sea Lice Conference 2018 was held in Punta Arenas, Chile. IFOP was represented by researchers Margarita González, Loreto Ovalle, Paola Olmos, Juan Pablo García and Sergio Contreras. Dr. Margarita González, in charge of research, commented "the event allowed us to make IFOP´s research work known internationally, in addition to being able to interact with researchers in the area related to the parasite, in order to know new studies that are being carried out. lately, together with valuable information applicable in our research works. This conference brings together people from different countries, including Canada, Norway, Ireland, USA, Japan, Australia, Chile, among others.
The first research work was presented in an oral presentation format, called "Susceptibility to azamethipuses of Caligus rogercresseyi from native fish Eleginops maclovinus", shows susceptibility determination C. rogercresseyi variants profile obtained from native bass fish compared to parasites profiles obtained from salmon farming. The results suggest that susceptibility profile of C. rogercresseyi from E. maclovinus corresponds to one of high susceptibility to antiparasitic azametifos.
The second work was presented in poster presentation format, called "Species Caligidas in fish Eleginops maclovinus and its transmission to Salmo salar" in which it is described that Lepeophtheirus sp. proportion was higher than C. rogercresseyi proportion in native fish E. maclovinus, being the transmission between native fish and salmonid fish lower than among individuals snook. Although transmission was low, population of C. rogercresseyi increased successfully when cultivated in Atlantic salmon, reaching a high parasitic number when environmental conditions are ideal.
Finally, Margarita González was invited to participate as an exhibitor in the technical workshop "Bioassay standardization", held on the last day of the congress, which aimed to update the international manual for the evaluation of sensitivity in sea lice.
Caligidosis is a disease caused by the ectoparasite Caligus rogercresseyi that inhabits marine and estuarine waters of Chile, parasitizing farmed salmonids and generating economic losses related to treatment costs, among others.