Start-up ceremony " Atacama Region anchovy monitoring program incorporation associated to artisanal fishing fleet ".
August 10th, 2023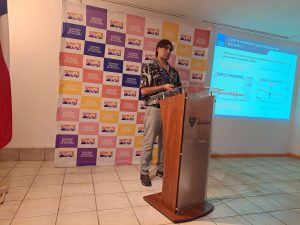 On Monday, July 17th, at 3:30 p.m., an activity was carried out at Universidad de Atacama's House of Culture, located in Caldera city, with which began Atacama Region anchovy monitoring program incorporation associated to artisanal fishing fleet execution. (BIP 40044584). Welcome greeting words were given by the institution in charge of this research IFOP Executive Director representative , researcher Nancy Barahona Toledo, Fisheries Evaluation Department head.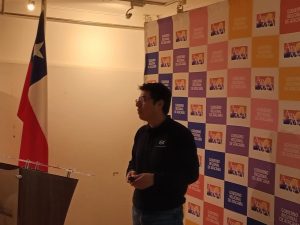 This program is financed by the Regional Government of Atacama through FIC-R funds for an amount of $221 million to be executed in 36 months.
This activity was attended by Atacama Region's Regional Governor, Miguel Vargas Correa, Fisheries Commission president, Chamber of Deputies Aquaculture and Maritime Interests , Daniella Cicardini, Javier Chávez fisheries zonal director, Alejandro Dal Santo IFOP zonal director Dora Jiménez, IFOP's Resource Evaluation Department head, Francisco Leiva, project manager, researchers Adrián Ibieta and Luis La Cruz, Héctor Álvarez and Sofia Ríos artisanal fishermen representatives, along with others assistants.
The meeting program included a presentation of the project by the project manager, to then give rise to a second presentation by the remaining researchers in this study, on the equipment that will be used, its mode of use and results that will be obtained. they hope to obtain in the study, by incorporating new technologies. This was followed by a round of consultations, which stood out for the interest that this study aroused on the part of artisanal fishermen.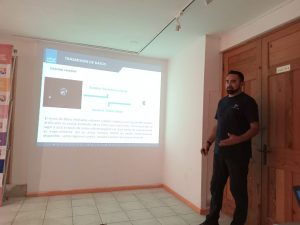 It should be noted that this cruise occurs simultaneously with El Niño condition development, which represents a unique opportunity to describe this phenomenon effects on anchovy important fishing resource distribution and abundance.
The activity closure was carried out by the Governor together with the Deputy, to then give rise to a closing cocktail.
Press related links:
aqua.cl