Abate Molina Scientific Ship sets out to evaluate bio-oceanographic conditions and anchovy spawning stock evaluation.
September 18th, 2019
Between Arica and Parinacota, and Antofagasta regions.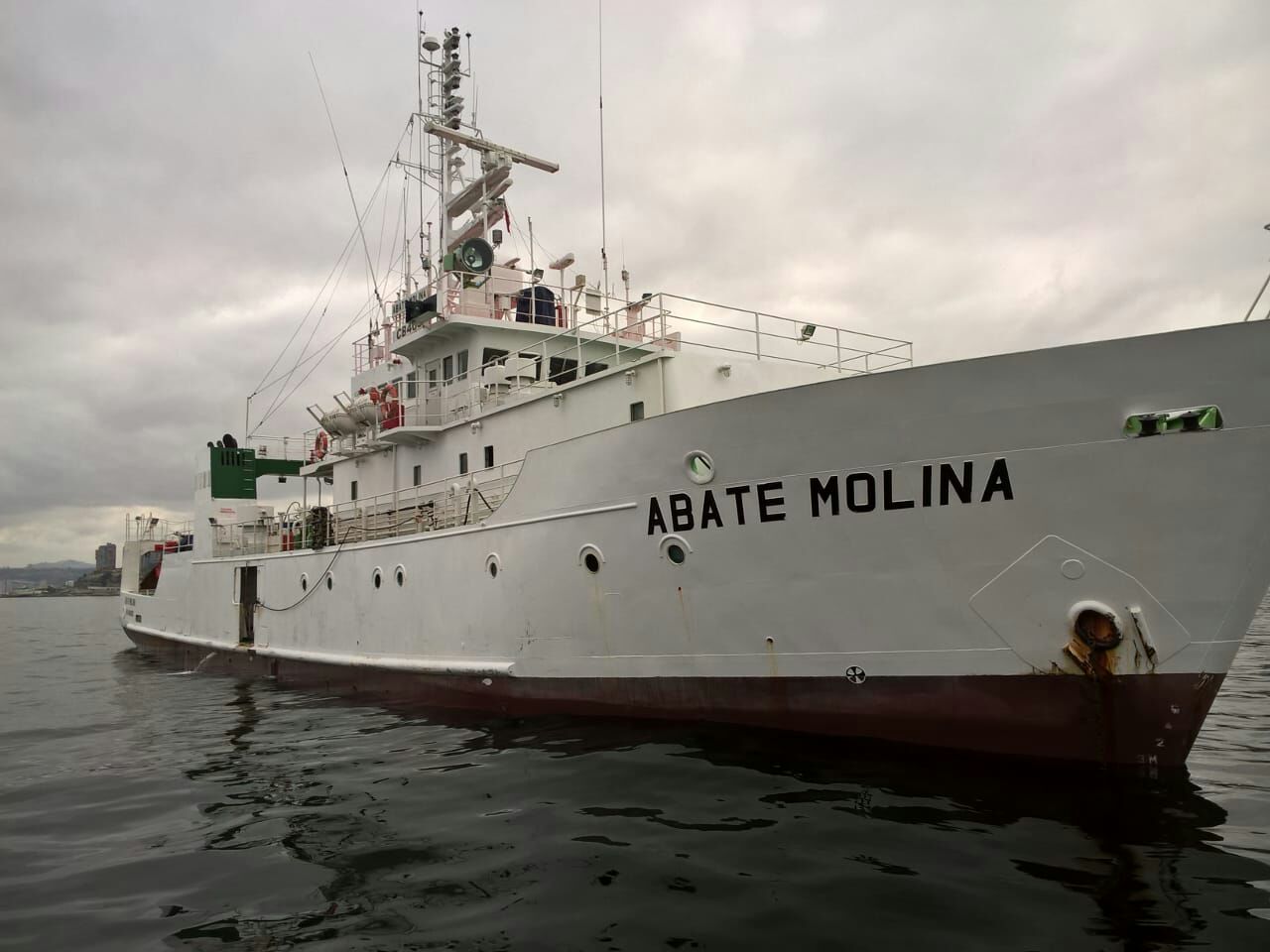 Tomorrow, Saturday, September 14th , from Valparaíso's Port , Abate Molina IFOP's scientific vessel sets sail with a staff of 30 people, the captain of the ship is Takashi Abe Pellisa; The research journey will last 33 days.
The cruise aim is to evaluate anchovy spawning stock and oceanographic conditions during maximum reproductive activity period in the area between Arica and Parinacota, and Antofagasta Regions.
The cruise and fishing research expected results are:
Spatial distribution of environmental conditions and temperature salinity, oxygen, chlorophyll and nutrients analysis. To determinate water masses and percentages in which they are present in the area, geostrophic currents and wind during the study period
Analysis of phytoplankton mesozooplankton and ichthyoplankton.spatial distribution, abundance and composition.
To characterize food supply for anchovy in the study area
Determination and geographical characterization of anchovy.spawning area.
Daily egg production per sampling unit at sea estimation.
Proportion of microscopic stages of maturity and daily fraction of spawning females according to the postovulatory follicles used in the estimation (age).
Estimation of partial fertility based on body weight and height, the model corresponding to this relationship, with its respective degree of adjustment.
Estimation of average population fertility and its associated variances
Sexual proportion in weight, average weight of mature females anchovy
Size distribution determination of sampled specimens.
Anchovy spawning stock biomass estimation with its respective variance and confidence intervals.
Eggs spatial distribution associated with oceanographic variables.
General tendency of eggs / larvae spatial distribution with respect to oceanographic variables, which can serve as a reference for future distribution conditions.
To support anchovy reproductive closure with information from biological samples during the cruise execution.