IFOP Scientific researchers visit to Japan
October 19th, 2022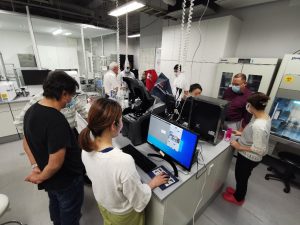 Also as part of the tour, the delegation had the opportunity to present their experience of joint work between Chile and Japan to the Chilean Ambassador in that country, Ricardo Rojas, highlighting relevant aspects of MACH's research.
Between September 30th and October 9th, integrating a delegation that also included Universities of Antofagasta, La Frontera and Los Lagos academics,researchers Drs. Leonardo Guzmán and Oscar Espinoza, Fisheries Development Institute (IFOP) Aquaculture Research Division and the Harmful Algae Research Center heads , respectively, made a scientific visit to the University of Hiroshima and Japan Fisheries Agency in Yokohama, in addition to holding working meetings with executives from Japan's International Cooperation Agency (JICA) and Japan Science and Technology Agency (JST).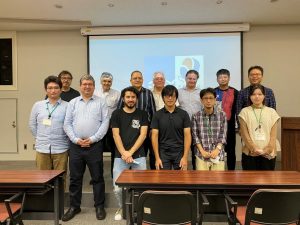 The visit was made within Monitoring of Harmful Algae in Chile (MACH) research framework and with JICA contribution. The opportunity was propitious to know research's progress status which is in its final phase, and which ends in March 2023. The hosts of this scientific visit were Japanese researchers Dr. Fumito Maruyama from the University of Hiroshima, Dr. Shoko Ueki of Okayama University and Dr. Satoshi Nagai of the Japan Fisheries Agency.
As part of carried out activities there was the opportunity to participate in two seminars, in which Drs. Guzmán and Espinoza, presented contributions related to the work that is being carried out in Chile in relation to harmful algal blooms (HAB) issue as well as exchanged experiences with researchers from visited centers and regarding their work orientation on their current activity on Fan and marine toxins themes in Chile..
During the stay at University of Hiroshima, the opportunity was used to evaluate joint work 's potential with Dr. Saori Kashimi, Planetary Health and Science for Innovation Center Director (PHIS).