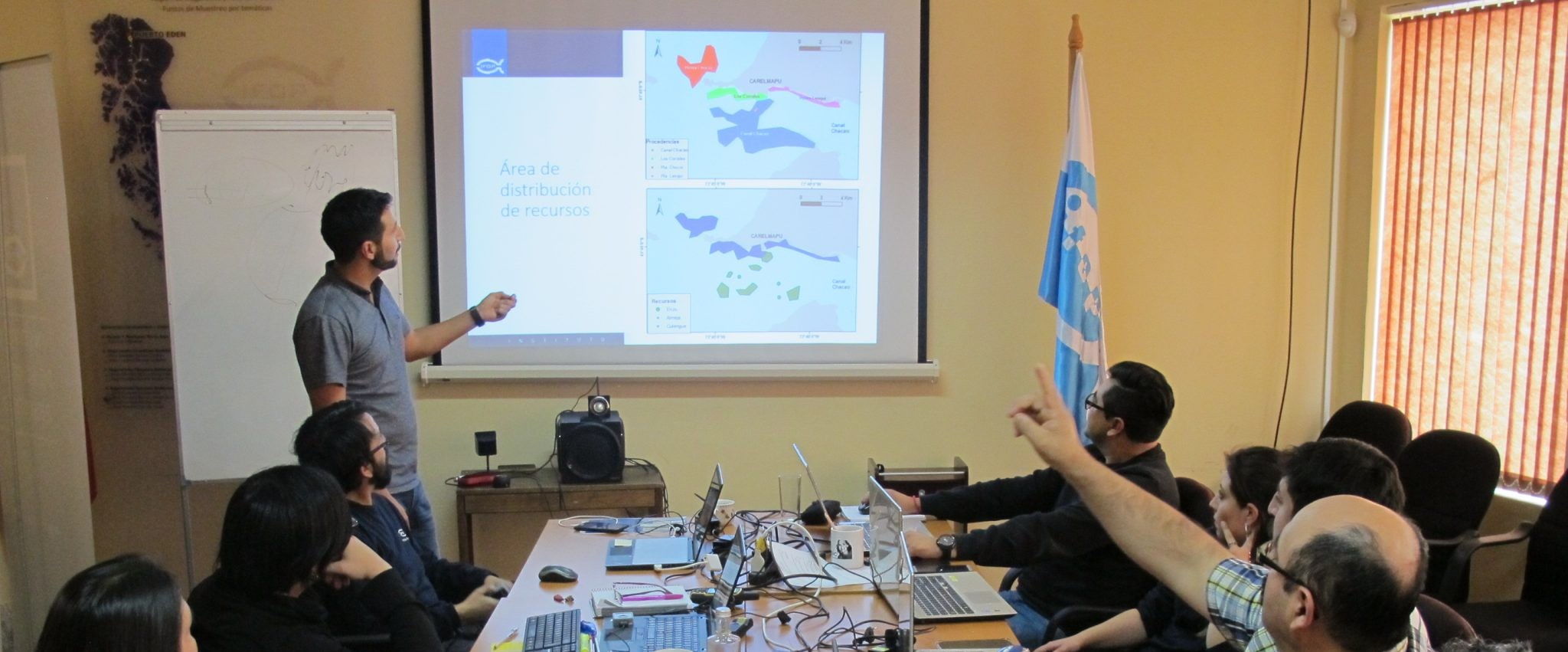 IFOP Workshop on "Georeferencing Data Management"
April 3rd, 2018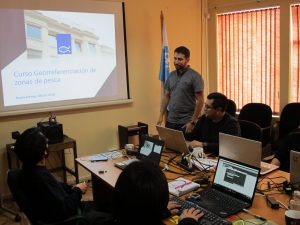 Between March 13 and 16, at IFOP Punta Arenas base, "Georeferencing Data Management" internal training workshop was carried out. The exponent was Oscar Gallo A. researcher. It was organized by Jacqueline Parada, Field Coordinator of Sampling Management Department, within the framework of Benthonic Fisheries Monitoring program.
The workshop main objective was to train attendees on fishing areas georeferencing , highlighting the importance of obtained data in the field and its use in the estimation of effort, fishing yield and validation of the location of provenances, as well as knowing resources distribution area.
In this activity attendees had the possibility of exchanging data series which helped to achieve the workshop objectives. At the end, each participant contributed with their own vision and new ideas for this activity continuous improvement.
Participants to this activity were: Álvaro Medina, Juan Carlos Union, Juan Aucapan, Alejandra Valdebenito, Jorge Toro, Patricio Mayorga (Scientific Observers from Punta Arenas), Roberto Raimapo (Technologist from Punta Arenas), Adriana Subiabre (Scientific Observer from Puerto Natales), Gabriela Arteaga (Scientific Observer from Porvenir), Jacqueline Parada, José Pérez (Field Coordinators from Punta Arenas) and Ruth Hernández (Researcher from Punta Arenas), who work in Benthonic projects, Monitoring, Benthonic, Demersal and Deep Water Crustaceans and in the Red Tide Monitoring program.