Instituto de Fomento Pesquero is part of Chilean delegation attending to the 66th Biennial Meeting of the International Whaling Commission (IWC)
March 21st, 2017
The International Whaling Commission aims to provide the proper conservation of whale stocks and make a well-arranged development of the whaling industry as possible. Chile is a member of the committee since 1979 and actively participates in the Scientific Committee and at meetings of the Commission.
Between October 24 and 28, in the city of Portoroz, Slovenia, the 66th Biennial Meeting of the IWC took place. The Chilean delegation was composed by Commissioner, Mr. José Fernández Barahona of Ministry of Foreign Affairs, who was assisted by Barbara Galetti Vernazzani, president of the Center for Cetacean Conservation (CCC) and Dr. Patricia Zarate Bustamante, researcher and Project Manager on Monitoring of Highly Migratory Resources – Ecosystem Approach of Department of Oceanography and Environment from Instituto de Fomento Pesquero.
Dr. Zarate said "During the 66th meeting, various topics were discussed, such as, subsistence hunting by aboriginies; Socio-economic coastal hunting at smaller scale implications; status of whale stocks; small cetaceans; unintentional anthropogenic impacts; whaling hunting methods; scientific permits; safety at sea; conservation management plans; whale watching; conservation issues; infractions, among others.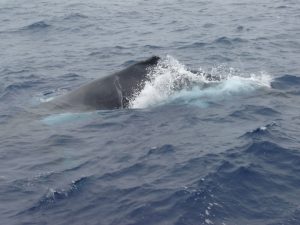 However, the issues of more conflict were related to the amendments and proposed resolutions. One of the most controversial items on meetings' agenda was the creation of a whale sanctuary in the South Atlantic. This issue had been proposed and rejected several times in previous IWC meetings.
The proposal for the creation of the sanctuary failed again the required 75% majority and was therefore rejected with 38 members voting in favor, 24 opposed and 2 abstaining. Many countries expressed their disappointment at this result, noting that the proposal had extensive management plan to improve conservation and management activities, non-lethal research, education and economic development of coastal communities. Opponents of the proposal, however, felt that the establishment of a sanctuary was against the principle of sustainable use and do not necessarily ensure the conservation of whales. "
Patricia added, "From the seven resolutions presented, the one on Improvement of the effectiveness of the IWC and the Critically Endangered Cow were adopted by consensus. The resolutions on improvement of the review process for the hunting under Special Permit, Cetaceans and their contribution to ecosystem functioning, Minamata Convention, Creation of a Fund to strengthen the capacity of governments with limited means to participate in the work of the CBI were adopted by simple majority vote. Food Safety resolution was discussed and when consensus was not obtained, Ghana, who was the proponent country, decided to withdraw it and refine it again to be presented in the assembly 67 of the BCI.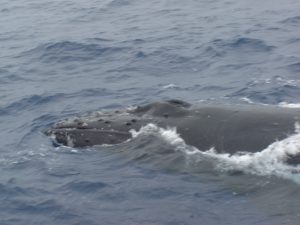 It is noteworthy that the resolution Cetaceans and their contribution to ecosystem functioning, was presented by Chile. With this resolution, recognizing the important contributions of cetaceans for the functioning of ecosystems is sought, which are beneficial to the environment and humans, and the integration of biodiversity value and the contributions made by cetaceans to ecosystem function, in the process of decision making for the conservation and management of whale stocks. "
For more details on the results of the Assembly of the IWC, consult the website www.iwc.int