IFOP launches website with educational material
June 26th, 2020
https://www.ifop.cl/comunicaciones/material-educativo/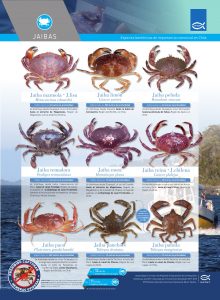 IFOP Fishing Promotion Institute permanently carries out outreach activities in schools, fishing coves and general community. In order to raise awareness on marine resources and ocean care. All this is supported by graphic material and explanatory videos on various topics researched by the institute.
Due to current pandemic situation, the educational and promotional material we have has been gathered in a link, in which you can download everything you want for free
The site offers, among others, marine resources information, red tide videos, painting books, marine birds and mammals locust, clams, sharks, algae, benthic resources, turtles educational and entertaining sheets. And also interesting questios as ¿how to analyze the fishes age ?
Along with the above mentioned, it is possible to download a marine species guide, Putemún marine reserve and wetland biodiversity book, macroalgae cultivation manual.
With this contribution the institute intends to help to know and care the ocean and its resources