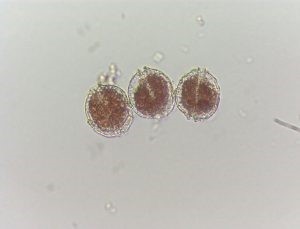 IFOP delivers 2018 Harmful Algal blooms and Marine toxins in the Pacific Ocean from Biobío to Aysén Management Program results
February 11th, 2019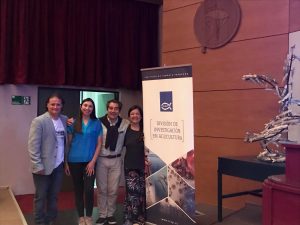 On January 7th and 29th , in the cities of Puerto Montt and Concepción,Fisheries Development Institute held a workshop to spread out results of "2018 Harmful Algal blooms and Marine toxins in the Pacific Ocean from Biobío to Aysén Management Program (I Stage) " research.
Dr. Oscar Espinoza, IFOP Center for the Study of Harmful Algae (CREAN) Chief, referred to the project " this research objective is to have an opportune Paralyzing Venom Poison (VPM) , Diarrheic Venom of the Shellfish (VDM) and Amnestic Venom of the Shellfish (VAM), sampling, detection and periodic quantification system in addition to the identification and quantification of harmful microalgae species primary sources of toxins indicated. The program also monitors spatial and temporal variability of total phytoplankton, oceanographic and meteorological variables, in each of the stations of the 67 sampling stations arranged in perpendicular transects (2, 5 and 10 miles) to the Pacific Ocean coast. between Biobío region and Aysén region. The study has a work group composed of 18 people, including professionals and technicians who perform functions as field samplers, qualitative and quantitative phytoplankton analysts, nutrient analysts, toxin analysts and researchers. "
Dr. Espinoza added "The results and background information reported by this study constitute an important information source for understanding hydrobiological pests dynamics, public health and its relationship with possible impacts on productive activities in Pacific Ocean coastal zone. , based on this study, we consider it is important to study in depth aspects such as phytoplankton communities dynamics and harmful species in field and their relationship with atmospheric – oceanographic processes (upwelling and coastal subsidence), which determine favorable or unfavorable scenarios for the presence of Harmful Algal Blooms and which regulate occurrence, coverage and intensity of the harmful microalgae species and the associated marine toxins.
During 2019 second stage will continue researching, which a change on its name to: Harmful Algal Blooms and Marine toxins in the Pacific Ocean of South Central Chile management and monitoring Program (36 ° – 44 ° S), stage II, 2019 – 2020 "