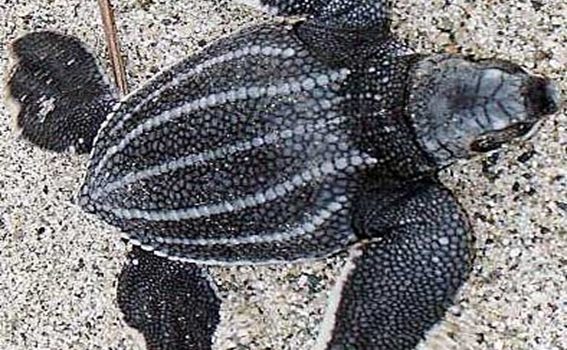 IFOP Arica participates in World Turtle Day Commemoration
November 6th, 2022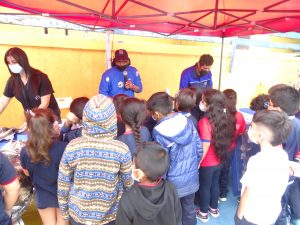 The initiative is part of environmental events calendar and a necessary alert call for protection of threatened turtles, due to pollution, climatic change and incidental capture with fishing nets and lines factors.
The activity organized by Fisheries and Aquaculture Regional Directorate and Escuela D-7 General Pedro Lagos Marchant. It was carried out jointly with Environment SEREMI Tortuarica NGO and Fisheries Development Institute.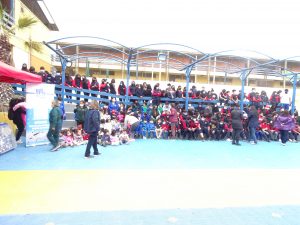 In this school dependencies the opening was in charge of the school director and present authorities, who reinforced turtles's care importance cosidering them as emblematic species for Arica and Parinacota region. Then there was an artistic dance presentation from Escuela D-7's dance's academy and later students, teachers and parents were able to enjoy a tour by different stands, each of them in charge of officials belonging to each institution.
The activity organized by the Regional Directorate of Fisheries and Aquaculture and the D-7 General Pedro Lagos Marchant School, was carried out jointly with Environment SEREMI Tortuarica NGO and Fisheries Development Institute.
Sergio Barraza, SERNAPESCA professional in charge of this event coordination highlighted Fisheries Development Institute's enthusiasm and professionalism during the activity. In addition, he pointed out the event's importance for the school community, which also contributes to our institutional objective of protecting marine fauna, in this case teaching students about our environment basic care.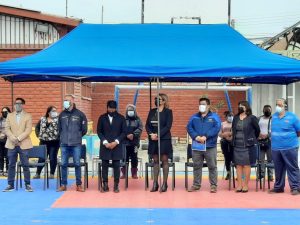 Hernán Padilla IFOP's regional head valued this initiative and interest shown by attendees in each exhibition. In addition, he stated that it is important for us to participate in this type of activity, which brings our institutional work closer to Arica 's community. Especially in environmental education, protection and protected fauna conservation matters. This time we take advantage of the opportunity to publicize part of the activities carried out by our scientific observers within the framework of "Hook change evaluation to reduce the incidental capture of sea turtles in the deep-sea dorado fishery (Coryphaena Hippurus). in the northern zone of Chile's research . This project is executed through a binational agreement signed between MarViva Costa Rican NGO and Fishing Development Institute.
Finally, both professionals agreed that it is gratifying to see how children quickly learn marine fauna care and respect.
Press related links