How is the common hake doing in Chile?
November 4th, 2022
Abate Molina ship set sail to investigate it and when the scientific cruiser returns, it will have details.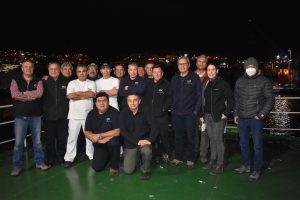 Yesterday, July 24rth, Abate Molina scientific vessel set sail from Valparaíso's Port to investigate common hake's current status.
The cruise's general objective headed by marine biologist Esteban Molina, is to carry out a hydroacoustic survey, between Coquimbo Region northern limit and Los Ríos Region, to determine common hake stock.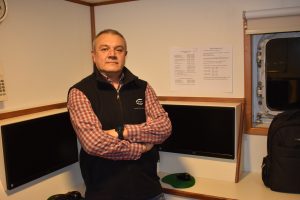 Esteban Molina referred to the study carried out by IFOP on this resource "It is of great importance, since it allows to know in situ common hake stock " health's state " in aspects as relevant as demographic structure and reproductive condition".
The professional explained details about it "Common hake stock remains in a delicate condition, since it is still in overexploited category. Biomass, abundance and demographics information provided by this study is a great importance input for management decision-making in this resource and its fishery."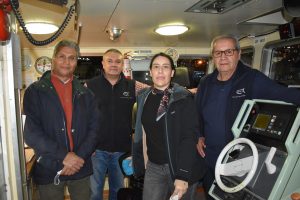 The cruise will take place between July 24th hand August 25th, 2022 (33 days). In it, samples will be obtained that allow identifying and assigning echotraces corresponding to common hake, common hake biological samples to characterize its demographic and reproductive structure. Quantify and characterize the accompanying fauna present in identification fishing hauls. And at each bio-oceanographic station, water column physical profiles, zooplankton and ichthyoplankton meteorological data and samples .
Daniela Díaz Guisado, IFOP linkage executive management international cooperation, development and strategic planning issues advisor referred to the ship's departure "This cruise is an important part of IFOP research work on an annual basis and implies a high degree of effort from crew and researchers who will be sailing for 33 days, and of many more people who make it possible for the cruise to develop" "Today we wanted to come and greet them and wish success on this trip".