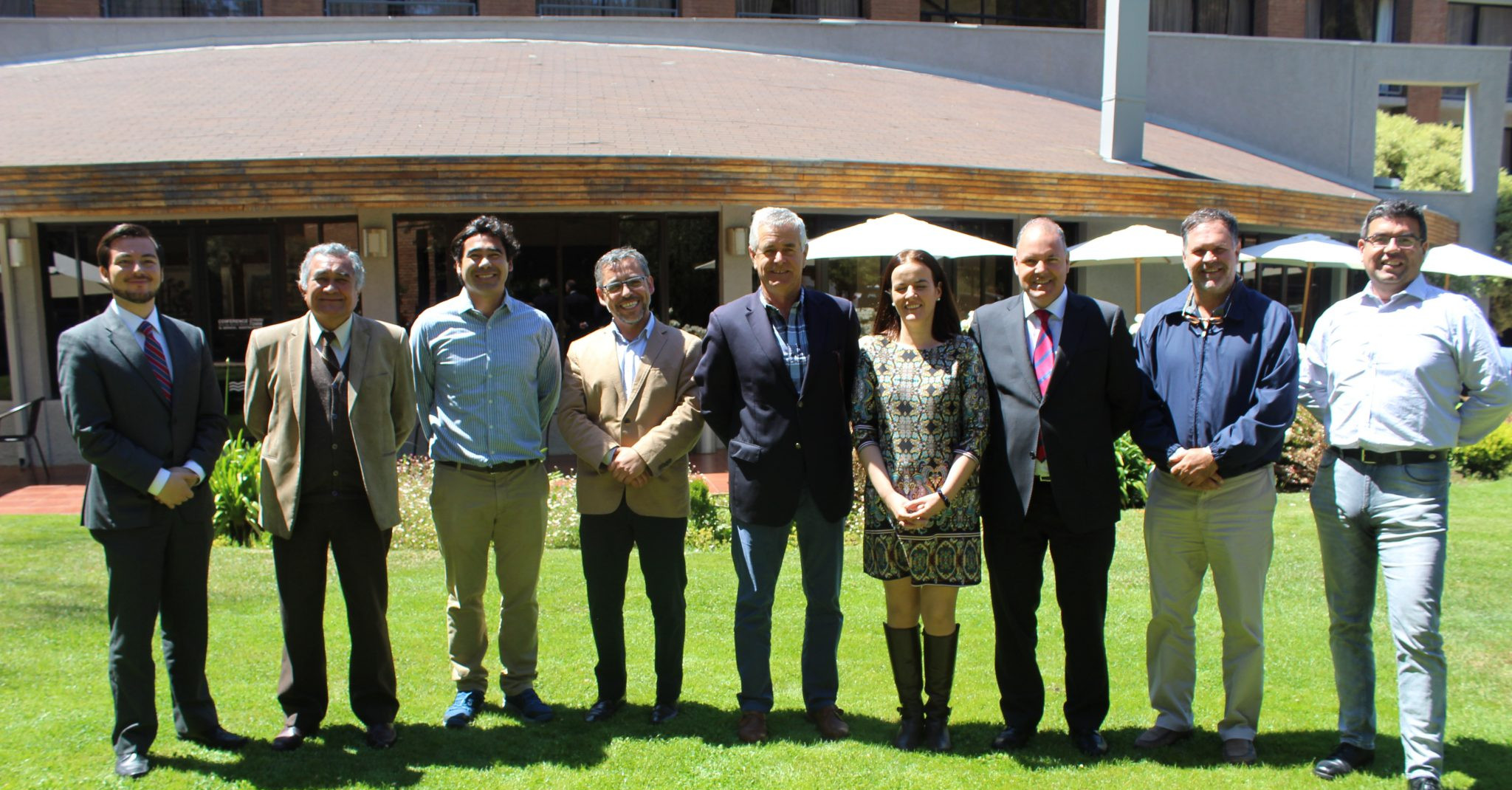 Chile brought together Fisheries and Aquaculture Research Institutes from Pacific Alliance countries
November 20th, 2018
Chile, Peru, Colombia and Mexico, make up this regional integration initiative which arises back in 2011 with the aim of promoting greater growth and competitiveness among member nations.
Its aim is that Pacific Alliance countries advance in a work plan development on fisheries and aquaculture, between November 13th and 15th , in the Reñaca (Chile), IFOP held Fisheries and Aquaculture Research Institutes of the member countries of the Pacific Alliance (Chile, Peru, Colombia and Mexico) second meeting of this network.
In the activity participated: Luis Parot Fisheries Development Institute director ; Cristóbal Hernández and Elena Valpuesta from Chilean Foreign Affairs Ministry ; José Pedro Núñez, Subsecretariat of Fisheries and Aquaculture Fisheries Development Division head ; Víctor Yépez from Peru Sea Institute ​​; Juan Carlos Lapuente from Mexico National Fishing Institute; Natalio Godoy from The Nature Conservancy NGO, Alfredo Sfeir from Founder and CEO Shellcatch, Erica Cunningham from the Environmental Defend Fund.
Elena Valpuesta from Relations Ministry, explained: "We are four countries that agreed to be able to build a deep area of ​​integration on issues not only commercial, also in others areas such as fishing. For us it is very important and we are very glad that this second fishing institutes network meeting of these four countries can be materialized, since it has to do with the objective of being able to advance in integration and in fisheries research among the four countries ."
Luis Parot Donoso referred to the activity for Fisheries Development Institute "this meeting is very important with similar institutes in Mexico, Peru. The Pacific Alliance is part of an agreement established by each of the countries. This time we will review progress made in previous commitments made at the last meeting held in Lima. There is a conversation and an exchange of knowledge with Environment Ministry, Ministry of Foreign Affairs, Ministry of Economy, will be discussing marine protected areas, global positioning for fishing fleets, with some NGOs that are interested in the care and conservation of marine species and the ocean. It is a huge opportunity to exchange experiences and knowledge with fisheries and aquaculture research institutes."